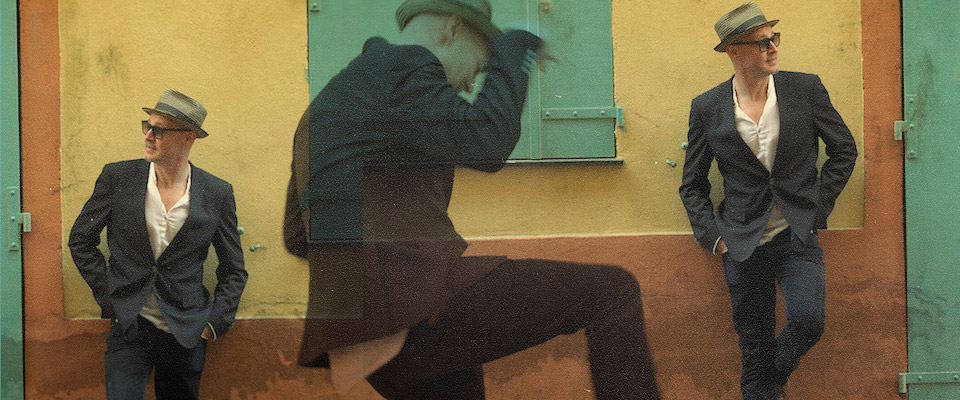 GREGORY DARLING – 'COLOURED LIFE' – A BIOGRAPHY
Much of 'Coloured Life', the new album by Gregory Darling, is so instantly memorable it suggests that Darling is wired into some illegal song-writing machine. And when Darling sings "I'm gonna take the ride of my life/Take my mind up to the sky" on 'Ride Of My Life' – the first single to be taken from the album – you know he is emoting with some kind of authority. Back when popular music was a tangible threat to the establishment, Darling notoriously turned down countless record deals (£1.5 million from EMI/SBK and even more lucrative offers from A & M, RCA and Capitol Records) and 'Ride Of My Life' surely documents this synopsis and yet proves something else: a pure blast of classic, euphoric popular music is what the world's been waiting for.
Of course having said all that, Gregory Darling turns out to be an enigma. Famed for appearing in a choir conducted as a child by Ennio Morricone (Exorcist 2) and counting his diminutive godliness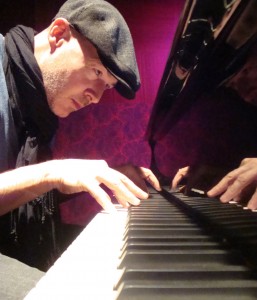 Prince amongst his die-hard following, Darling initially signed to Polygram as Bowie/Prince/Queen-influenced outfit Darling Cruel and shifted 100,000 copies of his debut album 'Passion Crimes' in its first week of release. At the time Gregory was managed by Guns 'n' Roses/Poison lynchpin Vicki Hamilton (although it was legendary producer Bob Rose that actually secured the deal) and as the record spawned two videos that became Polygram's most successful MTV videos of the year (according to label boss Dick Asher it was also "the best album I have heard since I signed Pink Floyd") you could be forgiven for thinking that Darling's future looked as bright as the decade it was no doubt heralding. Indeed around this time Slash conceded that Guns 'n' Roses track 'December Rain' was their attempt at a Darling Cruel song but typically, just as Darling Cruel completed the follow-up – a record called 'Movies For The Mind' produced by Tony Visconti in New York – Polygram discovered rap, Asher got fired and all bets were off. At this juncture, you could hardly blame Gregory for cracking up and jumping out of a moving car before disappearing for a full six months.
Eventually, Rose rediscovered Darling (through some kind of LA osmosis), frog-marched him into recording several demos at Rockfield Studios in Wales (with Silverhead/Robert Plant guitarist Robby Blunt) – which is where Darling began swerving deals like someone was out to get him. However, serendipity is a wonderful thing and in 1996 Darling found himself living in France where he became Julian Lennon's co-writer.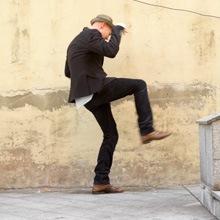 Indeed, Darling was all set to sign to Lennon's Music From Another Room record label before Sony New York made an enormous offer only for FOD Records label boss Dean Manjuris to finally secure his signature. Subsequently, Darling started recording an album at Lennon's Tree House studio before finishing off the record with sessions at studios in Prague and Air Studios in London. The results (produced by Bob Rose) became 'Shell', a record that catapulted Darling into the Top Ten in Italy and Germany and saw him touring with Bryan Adams (a huge fan of Gregory) as main support.
Two years later Darling released his second album for FOD Records. Entitled 'Stew Americano' and produced by Bob Rose and recorded at Wisselord Studios, Amsterdam, the record boasted Portishead's Clive Deamer and Alan Parson's Project bassist Joe Puerta within its ranks yet it was Darling's coolly, cruel lyrics and unique vocal delivery that set him apart. The reviews were ecstatic – the Sunday Times called it "a wonderful album full of classic 1970s-style piano pop that should delight anyone who loves peak period Elton John or Joe Jackson" whilst the Mail On Sunday suggested it had "a romantic weariness that recalls something of Elton John in his prime" – and comparisons to Billy Joel or Alan Price emerged but another image also sprung to mind – that of a Punch-The-Clock era Elvis Costello fronting the Beatles. It was enough to make you weak.
Fast forward to 2012 and Darling has now found a new lease of life and it's this optimism that makes new album 'Coloured Life' sound so young and full of beans. Produced by Bob Rose and recorded and mixed in Brussels and Rome, the album could almost be Adele or Amy Winehouse as re-imagined by Elvis Costello and it has an instant, classic feel, like something you've had knocking around the house for years: 'Dirty Little Secrets' is about setting the record straight before you fly headlong into a relationship; 'The Invitation' is the (true) story of a rich Monaco heiress who offered Darling "the keys to the city." 'Monkey Love' was inspired by an eye-opening trip to the zoo and is good enough to be in Jungle Book; and best of all is 'With Or Without This Song' which is probably the least cynical and most self-effacing tune you're likely to hear this side of the millennium. Darling has been quoted as saying "at school, I played in a lot of bands, a black funk act, even at the Southern Baptist Church in Tujunga every Sunday, until they kicked me out for falling asleep under a piano," but he also attended music school in LA in order to learn to write songs properly and it is this combination of eccentricity and expertise that makes 'Coloured Life' such a revelation. It's the sound of someone hitting the ground running.
Gregory Darling released 'Ride Of My Life' on FOD Records in June 2012. The album 'Coloured Life' was released in August 2012.