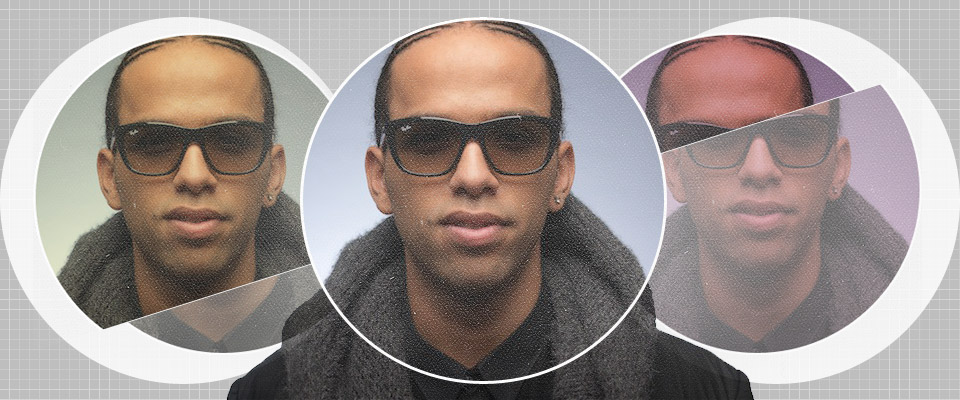 Biography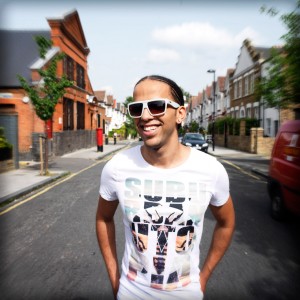 Aggro Santos is the real musical deal. Sao Paulo born and South London bred, the 25 year old has been surrounded by beats and rhythm his entire life. Although his music switches uncompromisingly from the pulsating sound of samba to the 2-step of UK Garage, Aggro first fell in love with making music at the age of eight after buying Carlos Santana's 'Supernatural' and mastering the tablature he found on the internet. He then graduated to Jimi Hendrix and taught himself to play drums, guitar and keyboards before auditioning for the BRIT School at the age of fourteen where he played drums for a classmate called Adele. He subsequently chose the name Aggro as he was determined to aggressively make moves in the music business, left the BRIT school, and by the age of 18, he was already a star on Channel U and MTV Base, playing shows all over the UK and selling thousands of copies of his self-financed and distributed mix-tape. One of these 'Free Yard' shot to No.1 on Channel U (now AKA) where it stayed for an amazing 18 weeks throughout 2008. The song – which is about your parents leaving you at home over the weekend so that you have the freedom to invite girls over for a party – coincided with the rise of blue tooth use on mobile phones, garnered more than 750,000 hits on You Tube and became an instantly shared anthem for a generation.
In 2009 Aggo signed to Gary Barlow's Future Records, an independent imprint of Universal Records before releasing his second mix-tape, 'Rhythm N Flow' in 2010 where he collaborated with Ironik, Giggs and North London's Marvell. During the same year he released 'Candy' (which featured Kimberley Wyatt and sold more than 200,000 copies in the UK alone), 'Saint or Sinner' and 'Like U Like' (which featured ex Girls Aloud member Kimberley Walsh) and found himself something of a Top 20 regular. In December 2010 he completed a nineteen-day stint on 'I'm A Celebrity Get Me Out Of Here' – which he now describes as "a once in a lifetime experience" – and ended the year with an Urban Music Award nomination.
Fast forward to 2012 and we find Aggro making tapes, putting them up on his website and sending out links to his 93,000 Twitter followers. Of the latter he says, "An artist knows his fans more than anyone else – more than any record company could – cos you see the kind of people who are tweeting you back. I reply a lot and interact as much as I can with other people." And, of course, his music had changed too. "'Free Yard' got me the underground thing," he says now, "it was very grimy but catchy and it made me a bit freer. I realized I could be commercial but do my own thing. These days my sound is very electronic but I don't wanna do music for black people, I don't wanna do music for white people, for Asians, Africans or Japanese. I wanna do music that anyone can like." It is no doubt this attitude that led him to sign to FOD Records in March 2012, a label he believes to have a truly international feel. The first fruits of this relationship became 'So Sexy', an up-tempo South American-influenced number (with an acute holiday feel) and then, in September 2013, 'Love Like This' another high tempo track produced by world-renowned producer Lu Diaz (PitBull, Flo Rida etc) The video for 'Love Like This' was directed by David Rousseau, the world's most successful video director and the man responsible for videos by PitBull (featuring Christina Aguilera, Marc Antony and Shakira), Enrique Iglesias, Jennifer Lopez and Lil Wayne – videos which are approaching 3 billion views worldwide. The collaborations bode well for the future and serve to demonstrate how far a young man from South London has come in a short number of years.